January 10, 2020
The importance of eating organic food.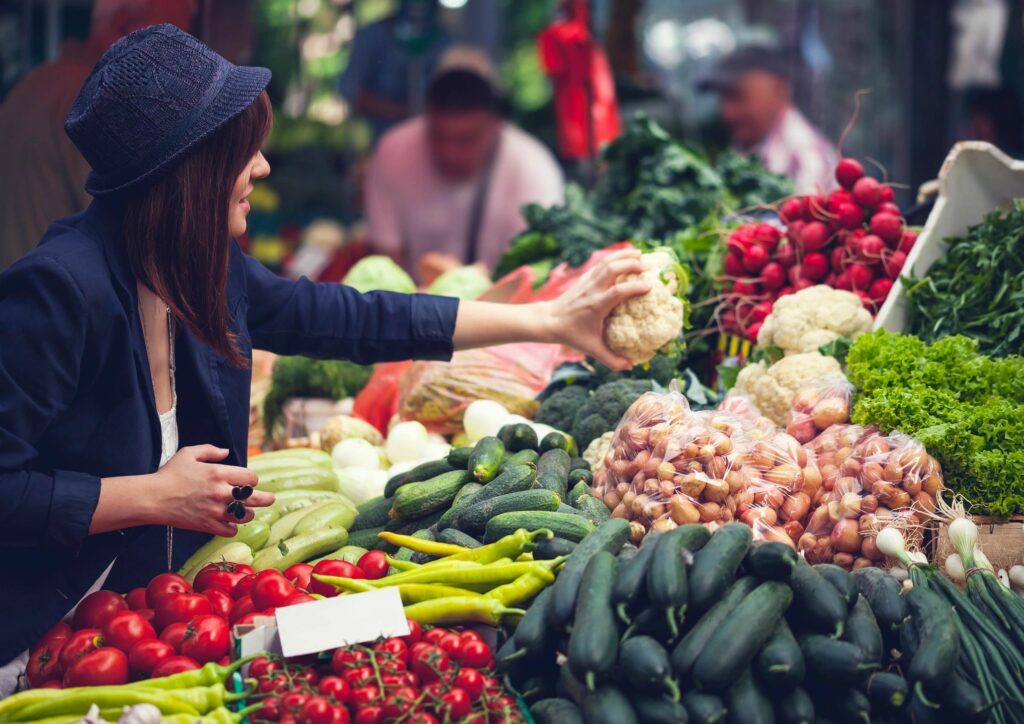 Dr. Wdowin's dream is to have a self-sustaining ranch where she knows exactly where her food comes from and that all the plants and animals had happy lives and lots of friends. (Anyone seen that episode of Portlandia?) If you aren't living on your own ranch or farm and growing all your own food, here are some recommendations to ensure you're getting the highest quality food possible. You can listen to "The Bad Girls' Guide to Living Well" podcast about environmental medicine and learn more about the importance of eating organic food and detoxification on iTunes and Spotify.
We recommend that you eat as organically as possible for the rest of your life because it decreases your exposure to dangerous pesticides, herbicides, hormones and antibiotics. For more information, read this article.
If it isn't possible for you to eat entirely organic, here are some good guidelines to follow concerning produce:
Fruits and Vegetables
Dirty Dozen – These are the 12 most toxic fruits and vegetables that you should ALWAYS buy organically. These are also the ones you do not want to eat when dining out at a restaurant unless you know they are organically sourced.

Topping the list of foods with the most pesticide residues, the Dirty Dozen for 2019 are:

Strawberries
Spinach
Kale
Nectarines
Apples
Grapes
Peaches
Cherries
Pears
Tomatoes
Celery
Potatoes
The following "Clean Fifteen" are the crops exposed to the least pesticide residues. They are still likely to be less nutritious than organic.

Avocados.
Sweet corn (we still recommend organic corn because of the high likelihood non-organic corn has to be genetically modified)
Pineapples
Sweet peas (frozen)
Onions
Papayas
Eggplant
Asparagus
Kiwi
Cabbage
Cauliflower
Cantaloupe
Broccoli
Mushrooms (they may not have pesticide residue, but always get organic mushrooms because they are high in PCBs and heavy metals)
Honeydew Melon
You can find more information and an updated list in the future at www.ewg.org
Proteins
For your meat and poultry sources, you ultimately you want
Organic, 100% grass fed beef

Organic Free-Range Chicken and Eggs ("cage free" doesn't mean they get to go outside)

Organic, nitrate-free pork products

Organic, free range turkey
Fish is a complicated subject where you need to look at toxicity levels in the fish, along with the likelihood that they are being sustainably harvested. The cleanest, most responsibly fished sources of seafood are the following:
Wild Alaskan Salmon
Mussels
Sardines
Wild Rainbow Trout
Atlantic Mackerel
Dover sole
Squid
Sole
Crab
Fish to NEVER eat.
Or contact us to buy a supplement packet protocol to take when you do eat spicy tuna sushi you don't poison yourself with PCBs and heavy metals. These toxins increase your likelihood of getting cancer, autoimmunity and nervous system disorders. The list is not in order of toxicity.
Atlantic Salmon
Tuna
Shark
Swordfish
King Mackerel
Orange Roughy
Marlin
Tilapia
Sea bass
The importance of eating organic dairy and eggs.
For dairy like yogurt, milk products and cheese, be sure to choose organic EVERY time. If you have the option for grass fed organic, that is even better!
For eggs, choose free range organic for the healthiest, best tasting eggs available.
Obviously, you won't be eating many of these during the detox, but be sure to make good choices after to decrease the speed at which you will get re-toxified.