June 29, 2018
Our Favorite Water Filter – Royal Berkey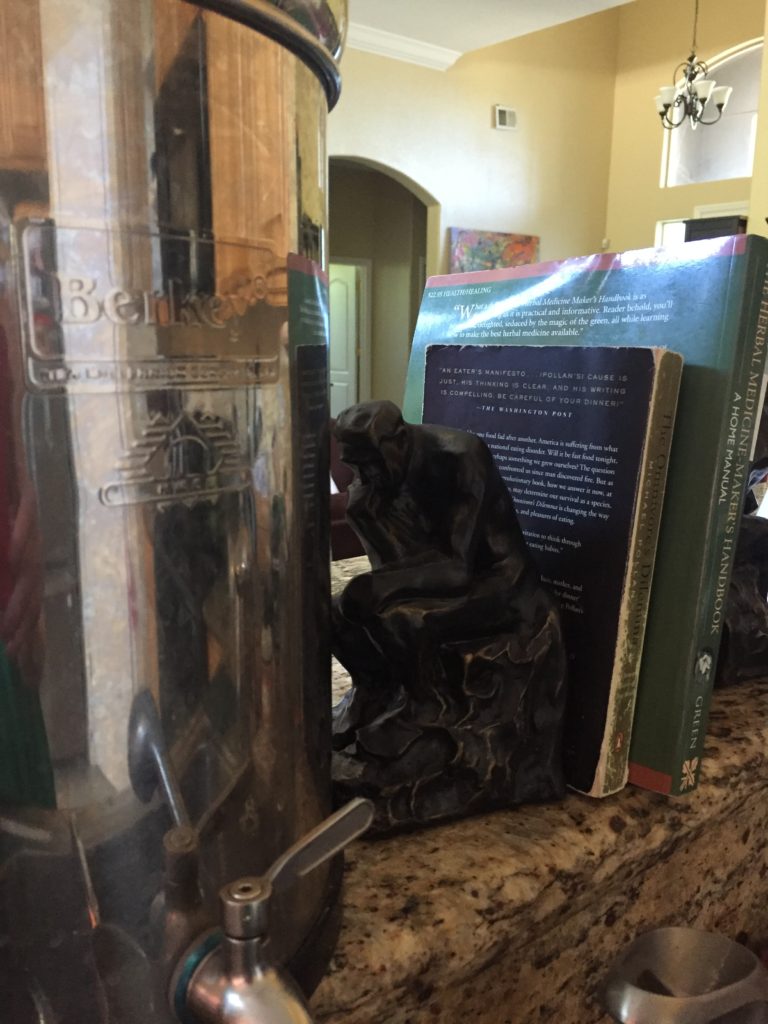 Royal Berkey Water Filter
You can follow this link to order the best countertop water filter we have found. We do have to notify you that if you order through this link we will get a "kickback" from your purchase. But as you can see, this is the filtration system that we use in our own homes, and your purchase may even help keep this site up and running and relatively ad free.
We love this filter because:
It is relatively inexpensive, and the filters last a long time.
It can be easily moved. This is especially important if you are a renter, or if you like to redecorate often.
It has a great big 3 gallon capacity for the whole family.
Most nasty chemicals, toxicants and pollutants are removed by this filter. It even gets out microplastics and radioactive elements like Uranium and Radium. We know because we called and asked.
Reverse osmosis wastes water and needs electricity to work. This filter is powered by gravity!
Reverse osmosis removes minerals and has to be remineralized. Yuck. We need our minerals!