Jan 13, 2020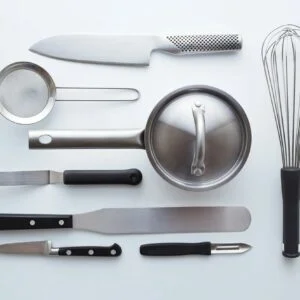 When you pay for whole, organic foods and spend the time to cook at home, you want to be sure to use non-toxic cookware so you aren't adding toxic chemicals from your cookware and storage containers!
Let's clean out your kitchen, and replace the cancer causing and other disease promoting cookware with better options. Don't even donate the bad stuff, you don't want that kind of karma.
Immediately throw away all:
Aluminum cookware
Teflon coated pans and appliances (waffle irons, panini presses etc).
Keurig cups made of plastic and anything else plastic that gets heated
Plastic food storage containers
Replace with any of the following non-toxic cookware options:
I LOVE my Copper pans – Here's a link to Amazon for a respectable set that won't necessitate your having to take out another mortgage.
Cast Iron – I still have my grandmother's set, and with a little butter, they are the ultimate omelet and egg cooking pans. These look to be a good option on Amazon, but remember, they need to be really seasoned. Don't clean them with soap, just scour them and then rub them with some oil. Also, if you store too much iron, you don't want to use these. They are ideal, however, for pre-menopausal women and people with iron deficient anemia.
Stainless Steel – I have this set along with my copper. The trick is to use a high heat oil, like avocado, coconut or YES BUTTER! to help food not stick to the bottom. With a scrub pad, they clean like a dream and don't put poison into your food. Remember, stainless steel is a great option for baking sheets, bread pans, and cake pans. You can line them with parchment paper for best results. Otherwise your baked products stick like you wouldn't believe.
Enamel – This set is on my wish list. Can you tell I love spending time in the kitchen? The non reactive enamel and cast iron insides are great for both range and oven cooking. As I make my way through "The Art of French Cooking" I have often used my enamel Dutch oven. Go ahead, laugh.
What about my Keurig and coffee?!?!
You can get these refillable stainless steel filters, like these on Amazon.
Or graduate to being a real coffee connoisseur, and get a French press. I choose to share a stainless steel press because I have broken approximately 50 of the glass ones.
Choose stainless steel implements when possible for spatulas, cooking spoons, etc.