Feb 03, 2020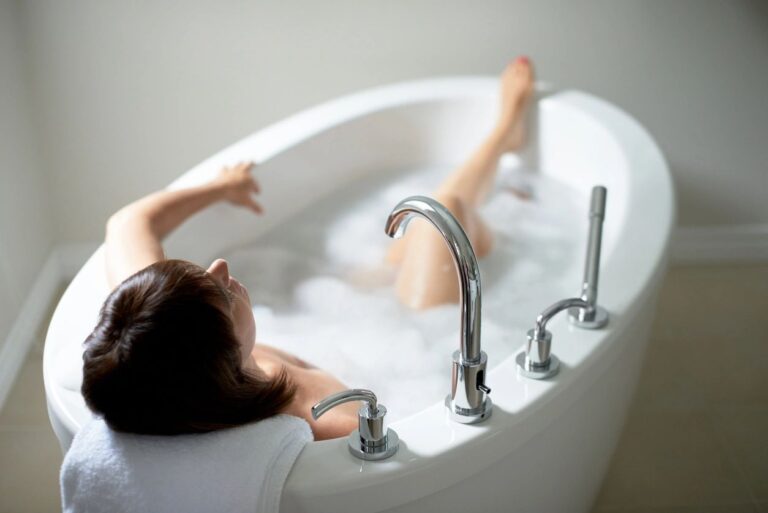 Toxicants get stuck in your body's tissues. While we are supercharging your liver and kidneys and gut with supplements to get rid of toxins during the detox, it is also helpful make some changes in lifestyle. Here are some helpful detox behaviors.
Detox Behaviors: Sweating!
Detox Baths
Use hot water to your tolerance, and add 2 cups of Epsom salts. I take A LOT of baths, and so order this bulk Epsom salt from Amazon.  Sweat in the tub for at least 20 minutes. I like to do a NYTimes crossword to keep myself in there, and exercise my mind. Stay hydrated! This is a perfect time to drink your electrolytes. If you have a detached shower, you can do a cold shower (as cold as you can take it) and then get back in the tub to sweat longer. If you don't have a tub, you can alternate between hot and cold under the shower and that will still increase your circulation and help detoxify your skin.
Infrared and Dry Sauna
Sweat sweat sweat!! You want to sweat for at least 20 minutes. Some people need to stay in longer in order to do so, but funny enough, your body will learn to sweat and that will be one of the best things you can do for your body. When you don't sweat, you hold on to toxins. We don't recommend steam saunas, because most city water is toxic, and when it is made into steam, you are breathing it in and absorbing it. Defeats the purpose! Remember, stay hydrated!
Dry Skin brushing
You can order this kit on Amazon. The idea is to brush your skin lightly to remove dead cells and exfoliate, but it also brings circulation to your tissue to help clean it out. Always brush in the direction of your heart.
Try to do one of these every helpful detox behaviors each day. Make time for them, and yourself. These can be quiet, contemplative times, and will help you sleep and relax, in addition to detoxifying.