Product Description
Get your female hormones tested.
Do you suffer from menopause, weight issues, fatigue, infertility, mood swings, acne, PMS etc? Do you feel like your female hormones are out of balance? If you are a woman living on the planet Earth, they probably are. 
Difficult periods are not a necessary evil. You are likely overburdened by chemicals that look like estrogens, and are in need of a detox protocol  which will help balance your female hormones.
Long time use of contraceptives tells your body you do not have to make appropriate levels of female hormones. Certain herbs and nutrients can help you to reestablish healthy function so you are healthy and fertile. But we need to know what your levels are first.
An imbalance in female hormones, stress, toxicity and inflammation are the most common causes of infertility. Work with us first, and we can help avoid needing IVF.
Irritability – Hormones can certainly make it all worse!
Peri-menopause – Hormones out of balance
Brain Fog – Yup – you guessed it. 
Sleep issues – Progesterone is a neuro-steroid and can lower inflammation in the brain and help women sleep. 
Weight issues – Too much estrogen or progesterone can make sleep impossible, as well as weight loss.
An imbalance between Estrogen and Progesterone makes just about everything worse.
This panel includes: Estradiol (E2), DHEA-Sulfate, Progesterone, Free and Total Testosterone.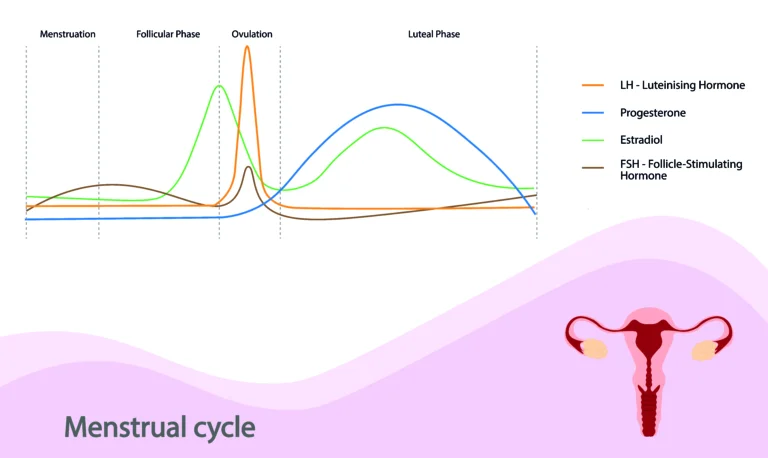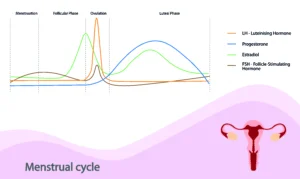 I probably don't need to tell you that women are complex, just look at this graph and you can see the complex dance that just some of our hormones do to keep us healthy and fertile. Be sure to get your labs done on day 21 of your cycle – if you still have one. 
Get help with your female hormones.
Add an appointment for help with interpretation and to create a game plan.
If you have had your regular blood labs done, and they didn't give you enough information, consider the DUTCH test.