May 11, 2018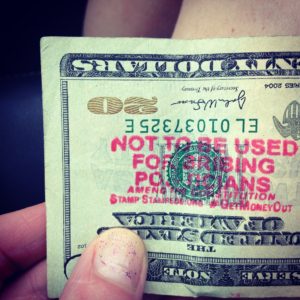 Your ability to get safe, natural, effective compounded medications is being silently and systematically eroded with medical tyranny from the FDA. These associations are not working for your health, they are only working for their bottom line and their ties to Big Pharma by eliminating competition. They do not care about safety data, nor the seriously ill patients who benefit from these medications.
Medical Tyranny is Upon Us.
We received this note today from our compounding pharmacy in regards to Artesunate, a safe, effective medication used in cancer and chronic disease treatments:
"The California Board of Pharmacy has determined that all pharmacies are no longer able to compound and dispense formulations containing Artesunate. This change was not a result of any quality concerns regarding our formulation and we are working diligently to identify an alternative formulation for you. Starting today, May 11, 2018, we will not be able to compound or dispense Artesunate.
We sincerely apologize if this has interrupted any current treatment plans for your patients. We will let you know as soon as we have an alternative available."
Take Action to Protect your Health Freedoms
We urge you to contact your senators and the following agencies to take action. This is just the beginning, as the FDA is actively removing your access to natural medicines. Homeopathy was recently put on the chopping block. Soon it will be a federal crime for a doctor to make a patient tea from turmeric root. While that is unlikely to be enforced, we hope it gives you an idea of the medical tyranny being promoted by the California Pharmacy Board and the FDA.
California Board of Pharmacy:
Main Telephone Number: (916) 574-7900
Main Fax: (916) 574-8618
California Governor Contact:
https://govapps.gov.ca.gov/gov39mail/
For consumers with inquiries or who wish to file a complaint:
Hours of Operation: 8:00 am – 5:00 pm
Online Complaint Form: http://www.pharmacy.ca.gov/consumers/complaint_info.shtml
Please act now before it is too late.